The Ulster Museum, Belfast.
Some of the art in the collection of the museum.
Ceramics
The widest collection of modern ceramics in Northern Ireland is to be found here.
Meandra, Kristina Riska, 1991
Slalom, Michael Moore, 2009
Tall Bottle Form, Gordon Baldwin, 1983

Bottle, Janet Leach, 1960
Vase, Lucie Rie, 1983
Sculpture
Working Model for 'Oval with Points', Henry Moore, 1968-69
Crossed Legs, F.E. McWilliam, 1978
Humming Head, Carolyn Mulholland
Paintings
...Morning Workers Pass..., Rita Donagh, 1977 (oil, newspaper on canvas)
During the 1970s Donagh worked on a series of paintings depicting the political situation in Northern Ireland. This work is one of a series she made under the general title
Disturbance,
inspired by press photographs taken after the bombing in Talbot Street, Dublin, in May 1974. One of the photographs showed a victim's body lying on the street covered with newspapers, which you can see
here
. Donagh associated the event with the earlier death of her father, who collapsed in the street and, as the morning workers passed, his body had been moved out of the way by strangers. Donagh intended the work to be a message of universal mourning for the victims of all violence.
Tory Island, John Dixon
Home from the Mainland, Gerard Dillon
Painting in St Ives
We we were not allowed to take photographs in this gallery, so I have downloaded the pictures.
Abstract in Black, White and Indigo, Victor Pasmore, 1960-61
Painting, Ben Nicholson, 1935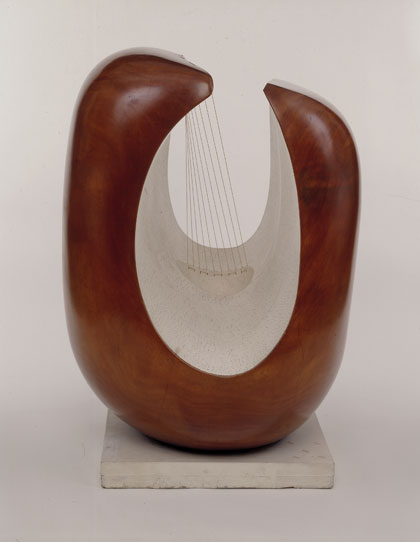 Curved Form, Barbara Hepworth, 1955